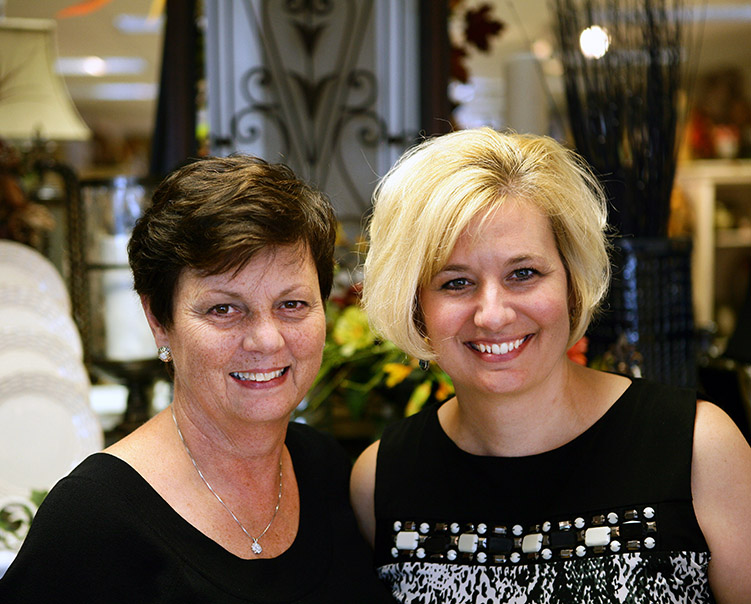 Pear-aphernalia, Inc in Northville, MI est. 2001 is a brick & mortar store featuring exceptional home furnishing, accents and gifts. In 2013, the business was purchased by Peggy & Jenn, a mother/daughter team who have the love, passion and work ethic to maintain and develop a store featuring furniture, wall art, lamps, florals, and home accents combining classic and modern that encourage comfort and conversation in your home. We strive to carry a gift line so that a gift purchased at Pear-aphernalia is sure to be considered "special" by the recipient.
Our customer testimonials provide a glimpse of the Pear-aphernalia shopping experience:


"I love this shop. They have such different things." - Sandy N.
"Love this store..." - Katie K.K.
"I've attended a few holiday open houses already, and 'The Pear's' is, by far, the best one around. Kudos to all of you for the spectacular work to make your store feel truly magical. Love that you make everything so special for us! Thank-you, Peg, Jenn, MaryAnne, Sandy and all!" - Janet L.S.
"Love this store in Northville" - Connie W.G.